Ideas for Choosing an Attractive Glass Finish for Doors in Newark, New Jersey
Glass is one important part of an iron door. Choosing a proper glass finish can highlight the beauty of the door and keep your privacy. Here recommend some popular glass finishes for your ordering iron doors.

Clear Glass is definitely the most popular option. People want maximum clarity and sufficient natural light into the house. Very simply and neat. It is most used in steel frame doors. Full panel clear glass lets light into the house, making it bright and lively. You can enjoy the beautiful garden scenery through the clear door when you stay inside. If the door is with complicated scroll works, clear glass is considered the best option.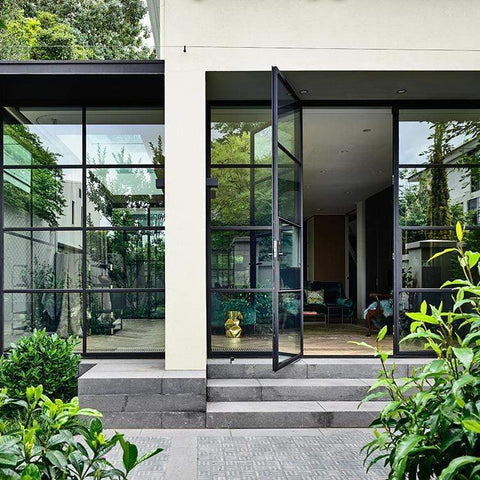 Aquatex Glass is also very popular. It has a slight ripple pattern, providing maximum privacy without sacrificing the natural light. People love to use it in rustic style door. Very beautiful.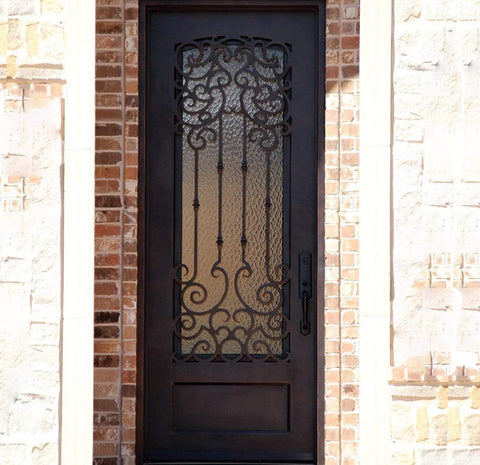 Rain Glass resembles raindrops pouring down the window glass. Very romantic and attractive. It also well keeps privacy. Doors with vertical lines or grid design are often equipped with rain glass.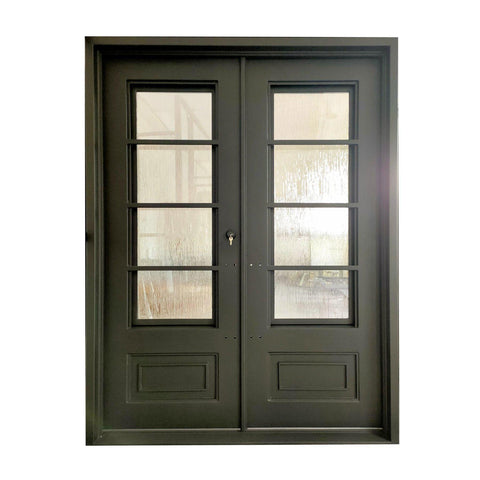 Here comes another glass finish, Water Cubic Glass. It has water cube patterns to protect privacy by distorting anything behind the door.
Some people prefer colourful tinted glass or low-e glass since they want the light into the house to be softer and enhance privacy. When the Low-e coating is applied to patterned glass like Aquatex/rain/water cubic glass, it can create a mirrored privacy film that prevents people from seeing through it during the daytime. Low-E insulated glass that blocks ultraviolet light while allowing natural light to enter the room. Both tinted clear glass/low-e glass can reduce solar heat and UV transmission but you can still see through the glass.

The iron door with decorative scrollwork looks beautiful. Sometimes glass finish can add a different tone to the door. No matter what kind of glass you choose, the door always shows the beauty and smartness of handcraft. It is up to your taste. We customize what you want. Any designs, sizes and glass finishes can be achieved. Choose IWD, create your exclusive door! Visit ironwroughtdoors.com and shop now!
---